Latest Updates
Aug 14, 2019
Nexus Summit 2019 registration is now closed.
Jun 3, 2019
Nexus Summit 2019 Program Now Available! See all of the Skills-Based Workshops, Lightning Talks, Resource Exchanges, Student & Professional Posters, and Short Courses here!
Practical Skill-Building,
Real Problem-Solving,
Better Solutions
For the 2019 Nexus Summit, we have decided that it is an important time in the growth of interprofessional practice and education to move the focus firmly into practice. The theme this year focuses on optimizing clinical learning environments (CLE) as interprofessional learning organizations. Together, valued stakeholders in the clinical learning environment including health professionals, health system leaders, payers, educators, students, policy analysts and patients and families will convene for learning and development toward an action-oriented agenda.
Building on our continuing a commitment to action-oriented results, the Nexus Summit 2019 is tackling big ideas around how to optimize the interprofessional clinical learning environment through innovative engagement, idea generation and skill-building. Recognizing a shared goal of improving learning and performance in practice, Nexus Summit 2019 will provide the venue and framework, utilizing principles of design thinking, to tackle wicked problems while seizing new opportunities.
The clinical learning environment is where collaborative practice and education come together to improve health care, deliver higher value and prepare the workforce for the work today and ahead.
Optimizing the Interprofessional Clinical Learning Environment
Aligning Education and Practice for Workforce Transformation and Health System Change
Quality Interprofessional Education and Accreditation
Integrating Patients and Families in Interprofessional Practice and Education
Interprofessional Clinical Learning Environments are the settings in which all health care professionals, staff members, students, and patients and families are educated, trained, and learn together.

Nexus Summit 2019 is hosted by the National Center for Interprofessional Practice and Education, a public-private partnership that is committed to studying and advancing the way stakeholders in health work and learn together.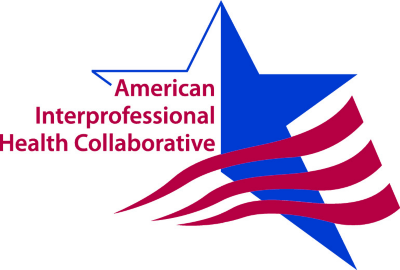 The summit is jointly co-hosted with the American Interprofessional Health Collaborative (AIHC), the professional community of the National Center, working to continuously expand and elevate the conversation and study of interprofessional models, generating new knowledge and sharing it widely. We invite you to join us as we come together, learn and grow.

Nexus Summit 2019 is co-hosted by the National Collaborative on Improving Clinical Learning Environments (NCICLE). NCICLE provides a forum for organizations committed to improving the educational experience and patient care outcomes within clinical learning environments. NCICLE seeks to simultaneously improve the quality of learning and patient care within CLEs through shared learning and collaborative practice among its member organizations.